Overview
This integration allows you to connect your Samsara account, allowing you to view your driver's Hours of Service and location from within Axele. You can also import all your drivers directly from Samsara into Axele instead of creating them manually.
Requirements
Axele Pro
This integration requires client to have an Axele Pro account. Axele Pro is free for the first 30 days, after which a license will need to be purchased.
Samsara
API Access Token
Group ID
Integration Steps
Follow the steps below to activate this integration:
Within Samsara:
Create an API Token within the Samsara dashboard (make sure to select Global Write)
Obtain the Group ID value for the Samsara dashboard, which can be found at the bottom of the Settings > API Tokens page
Within Axele:
Go to Settings > Integrations > ELDs > click the Add ELD Integration button
Select Samsara within the ELD Provider field
Enter the API Token within the Access Token field
Enter the Group ID within the Group ID field
Click Add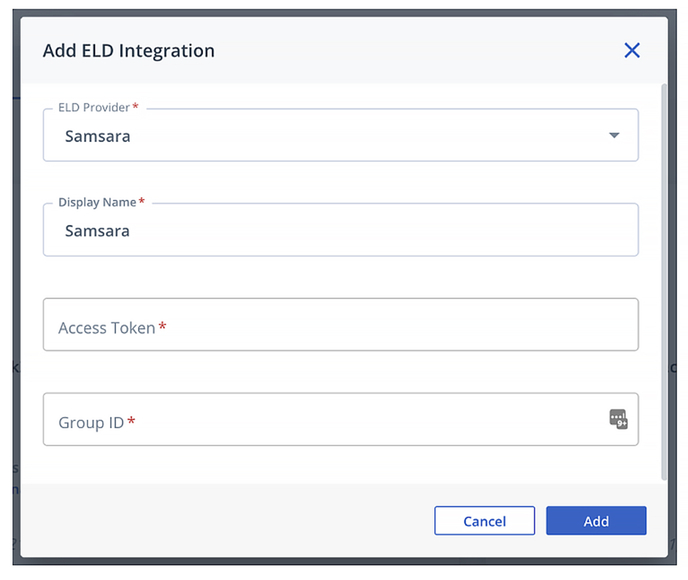 You should see that your ELD has been successfully added. Now you can create or link your drivers. Learn how here: ELD Integration Management – Axele Help Center.
Support Process
If you experience issues with the integration, please call us at 1-833-462-9353 opt. 2 or send an email to support@axele.com. We will be happy to assist you.