Overview
Give your customers a true white glove experience and cut down on inbound check calls asking for the load status! This feature allows you to share a link that provides live updates on loads that are marked as In Progress, so anyone can follow along.
Generating and Sharing the Link
Follow these steps to generate the link:
Go to Operations > Loads > and select a load that is In Progress (this will open the Load Detail page)
Click the white Share Tracking button at the top right of the page (see Image 1 below) to copy the tracking link to your clipboard
Share this link with your customer
Your customer will have access to a page similar to Image 2 below until the load is marked as Completed.
Once your customer has this link, they can refresh the page to pull in the latest updates of the load.

Image 1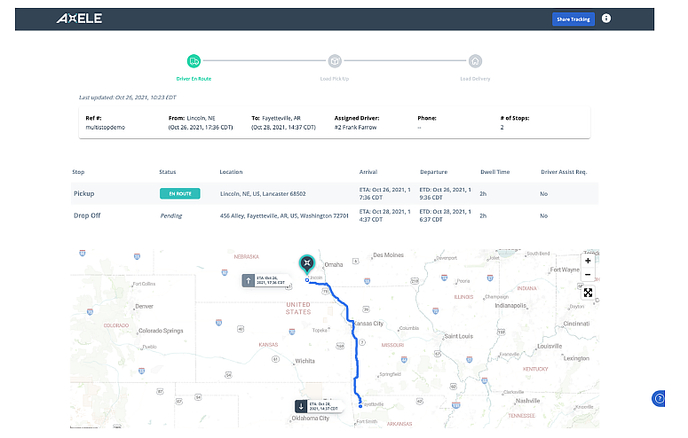 Image 2
Tracking Page
The Tracking Page supplies your customer with an overview of the load.
This page is divided into two sections. The top provides a summary of the load (see Image 3 below), and the bottom is a map view (see Image 4 below).

Image 3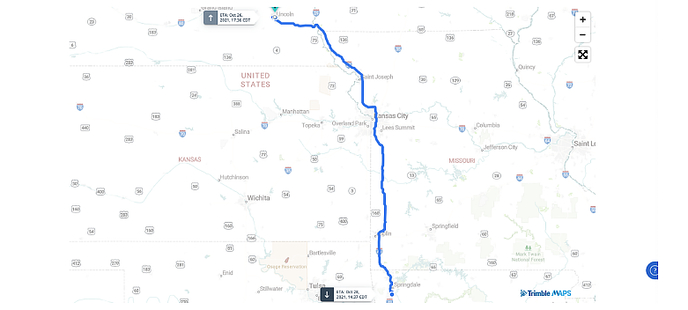 Image 4