Overview
This integration allows you to connect your KeepTruckin account with Axele and track the Hours of Service and locations of your drivers. You can also import all your drivers directly from KeepTruckin into Axele instead of creating them manually.
Requirements
Axele Pro
This integration requires an Axele Pro account. Axele Pro is free for the first 30 days, after which a license will need to be purchased.
KeepTruckin
Admin account

To confirm your account is an admin account, you should see an admin tab on the bottom left of your KeepTruckin Dashboard.
Integration Steps
Follow these steps to integrate:
Login to Axele with an Admin account
Go to Settings > Integrations > ELDs > click Add ELD Integration (see Image 1 below)
Select KeepTruckin within the ELD Provider field and modify the Display Name in case you have multiple KeepTruckin accounts (see Image 2 below)
Click Add to be redirected to the KeepTruckin login page (see Image 3 below)
Enter your username and password associated with your KeepTruckin admin account and click Log In
Click Install when asked to install live
You should be automatically redirected back to the Axele > Integrations > ELDs page with your activated KeepTruckin details (you should see a card like Image 4 below)
Now you can create or link your drivers by clicking the Manage button

Learn more here: ELD Integration Management – Axele Help Center

Image 1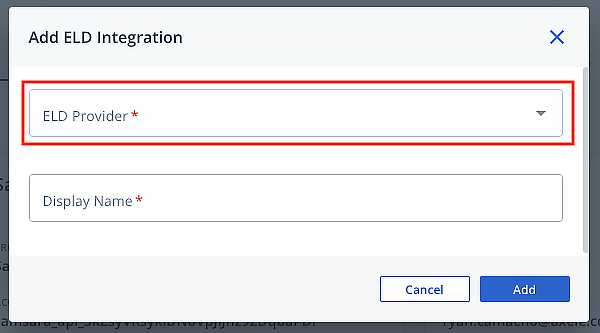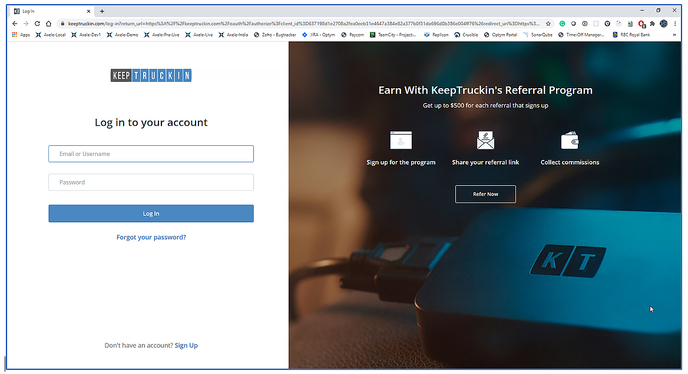 Image 3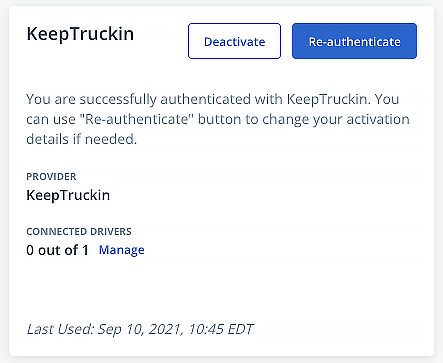 If you already see the card above with the Re-authenticate button, your KeepTruckin ELD is already integrated and the asset data has been imported.
You can learn more about managing your ELD drivers in Axele at ELD Integration Management.