Axele helps you track all the truck mileage and fuel purchases for filing your IFTA.
With load stops and load route information, Axele maintains the total miles driven by each driver in each state. This data is aggregated at each state level to show the total miles driven in a particular state.
You can also manage all your past IFTA fillings in the Axele IFTA Center as shown below:
Go to Accounting > IFTA Center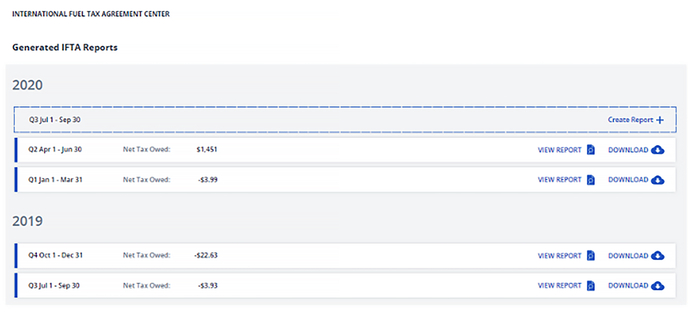 Here you are able to view and download your older IFTA reports. A sample of the IFTA report is as below: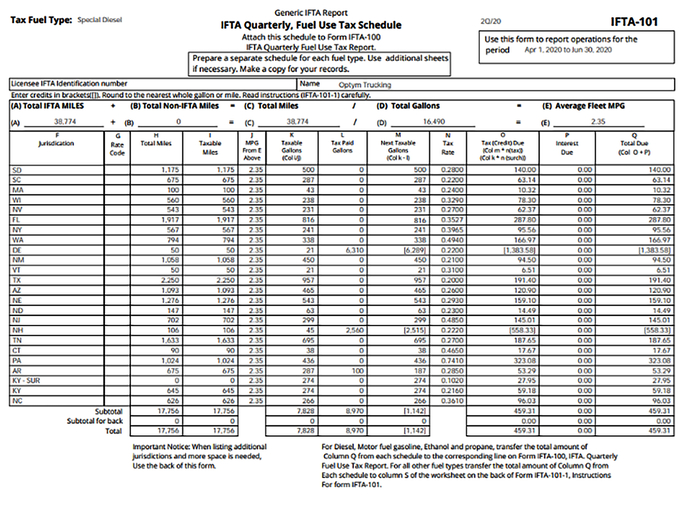 Creating the Report
To create an IFTA report for the given quarter, click on 'Create Report' beside the quarter horizontal row. Follow these steps to create an IFTA report:
Step 1: View Mileage Data
In this step, review the miles driven in each state. This is granular data and you can view the details at the load level if you prefer.
If a new load has not been added, click on 'Recalculate'. The new load will then be pulled into the 'View Mileage Data' section.
You can also view the rates by clicking on 'View Rates', which gives you the rates information for every state.
Click on Next to go to step 2.
Mileage for the loads completed only in the selected quarter are included here.
Step 2: Enter Fuel Purchase Info
In this section, you can add the total gallons of fuel purchased in each state for the given quarter.
Click on 'Next' to go to Step 3.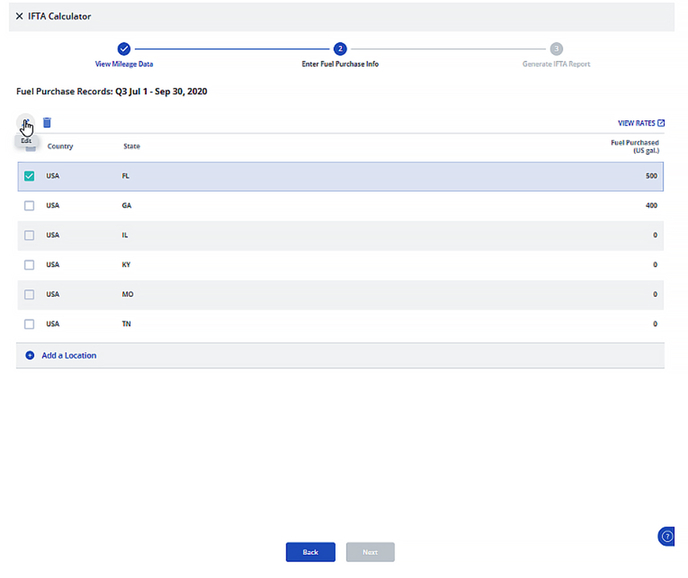 Step 3: Generate IFTA Report
In this section, for each state, you can review total miles driven, taxable miles, net tax owned and other information.
Once your review is completed, click on 'Done' to generate your IFTA report.